Pick-up point fireworks (pre-orders and direct sales)
Every year, from 29 to 31 December (this year from 28- 30), you are welcome to visit our Elten store to get your order or to buy on the spot. There is ample parking. Our 25 staff will be ready to assist you as soon as possible. Make your show with Heron fireworks!
For faster processing, order in advance online.
Pre-Sale in the store.
For all those who prefer to order in our shop, we will be open from Friday 14 December on weekdays from 15:00 to 21:00 and
Saturdays from 11:00 to 17:00.
On Sundays and 1st and 2nd Christmas Day we are closed.
December 27 we are opened from 11.00 - 17.00. .
Friday 28 December from 8:00 to 21:00,
Saturday 29 December from 8:00 to 21:00 ,
Sunday 30 December, we first know after 21 December,
Monday 31 December from 8:00 to 17:00.
The collection of fireworks is only possible on the last three days of the year, this is no different from Germany than in the Netherlands.
For orders placed on the webshop there is a separate quick pick-up desk, at the counter, the orders are delivered every half hour from our bunker park. It is therefore important that you pick up at the exact pick-up time.
From the Netherlands, take the A12 towards Germany. Immediately after the border crossing, exit Elten, take this exit and turn left at the exit. After about 500 meters, there is an Aral gas station on the left. Here you turn left and follow the road next to the gas station. At the top turn right and after 150 meters turn right again.
Pickup point for private orders:
Heron fireworks GmbH
Groenlandstrasse 29
46446
Elten (Emmerich am Rhein)
Duitsland
Bunkerpark pick up point for professional fireworks licensees:
Heron fireworks GmbH
Steinackerweg 187
46446 Emmerich am Rhein
Duitsland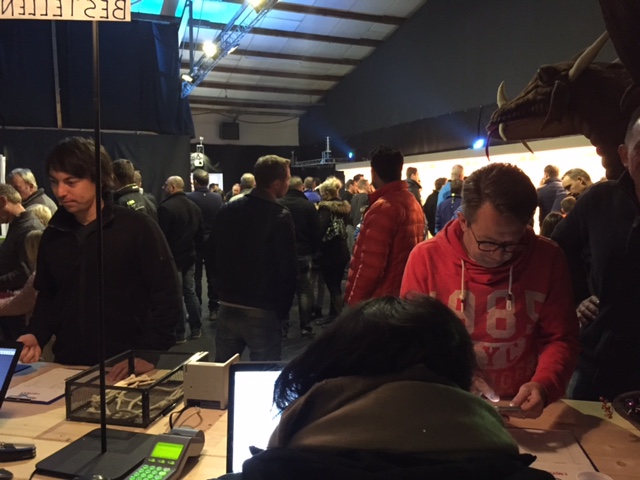 Click here on the Travel Directions to get there with help of Google Maps.